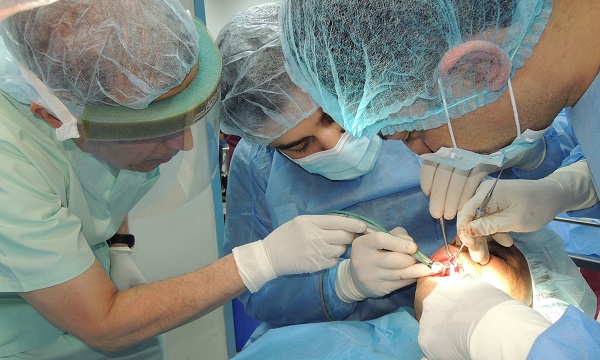 INTRODUCTION TO IDSC
The Implant Dentistry- Study Consortium (IDSC) was founded on December 8, 2000, in Dubai UAE. Dr. Souheil Hussaini, a USA-trained prosthodontist had recognized the need for a comprehensive program to train local dentists intensively in Implant Dentistry.

A group of local prominent dentists and health officials launched the program in his private office in the Bani-Yas tower in Dubai, UAE. The first group completed the program in December, 2004.
IDSC ACADEMICS
After being successful in providing the on-campus oral implant training for doctors from around the world for almost two decades, we decided to take implant training to the next level by offering our most valuable courses online.

IDSC Course is affiliated and accredited with Dubai Health Authority, International Congress of Oral Implantalogist (ICOI), & University Of Toronto.
Important milestones in the IDSC history.
IDSC Timeline
See how we differ from others
IDSC Highlights
What our Participants, Alumni & Patients say about the IDSC Course and Services
Testimonials
Amir Rouhani
PATIENT IDSC
Because of the IDSC technology, all of my broken teeth were removed and new teeth delivered on the same day of the surgery and I'm very happy and content with the way it looks like my own.
Asad
PATIENT IDSC
With a heavy focus on financial stresses, I had all my implants was done without pressure since they always helped me to organize my payment according to my comfort and they are always looking for a robust patient satisfaction than anything else.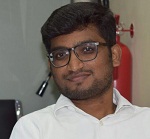 Dr.C.M.Thanga Prasaath
ALUMNI IDSC
"I would say IDSC is the best study institute for any dentist who needs to learn both the basics and current concepts in dental implantology. I recommend to all dentists to begin your implant carrier with Dr.Souheil because he is the best teacher I have seen till now"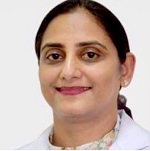 Dr.Asha Ponnappa
ALUMNI IDSC
"IDSC- Implant training at its best. A place to get extensive surgical and prosthetic dental implant training combined with weekly lectures and clinical discussions. The learnings through repeated hands-on clinical training sessions increase my confidence levels and helped me become a better implantologist".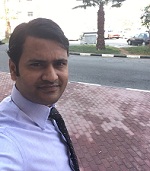 Dr. G. Abdul Majeeth
ALUMNI IDSC
Thank You, Dr. Souheil Hussaini, for your contributions to my implant carrier! Your support means that I get the opportunity to follow my dreams at a world-class institution along with your inspirations and knowledge. Your commitment to IDSC is 'Beyond limits' and I will make sure to follow you in my upcoming years. Always admired your experience and skill and would like to share more time with you if I can. Thank you so much to the team of IDSC and they always have a special place in my heart.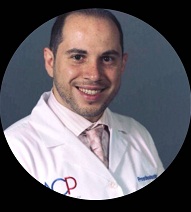 Dr.Rakan Baaj
ALUMNI IDSC
IDSC was a life-changing for me. It took me eight of being a freshly graduate, to have my first patient out of dental school not only to be an implant patient but to place and restore that implant with total confidence. Dr. Hussaini was never just a teacher, his mentorship passed that by miles as he inspired me not only to peruse my passion to become a board-certified prosthodontist but to go ahead and get my Ph.D. as well. IDSC transferred me from zero to hero.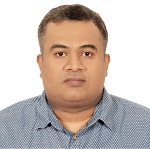 Dr.Thomas Varghese
ALUMNI IDSC
It was a fascinating experience in attending the course under the able support and guidance from experienced surgeons which boosted my self-confidence in implants. After attending many implant courses this is the only one with literature review, enabling us to presentations skills and cultivate in us how to be an author. Also, I really appreciated the availability of the latest equipment and materials which we could freely use. We get to the place and restore a very wide variety of cases, much more than I expected.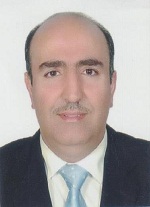 Dr.Wadah Falhout
ALUMNI IDSC
DSC has become by Dr Souhiel's efforts, who only showed a sincere and highly professional behavior in the program, from the most advanced and successful educational centers that provide accurate information, modernity, supervision and follow-up to the most theoretical, as well as, practical details that's up to date with highest levels of precision and honesty with a remarkable respect to the trainee's opinions. Personally, am so proud to belong to the IDSC graduates family.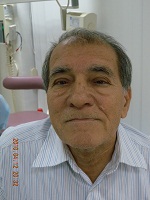 Kamali
PATIENT IDSC
Documentation and accuracy of every step of calling me after the procedure next day and a week later and reminding me one day earlier for every visit show their care and passion for what they do. They have the knowledge and the good intention while I have been treated.
Monireh Rohanian Sabet
PATIENT IDSC
I call their style and methods to be soon to lead the smile transformation. They planned for me 5 years follow up and warranty with explanation for any possible complications and showed me my future teeth before I started the treatment. I'm very confident with this team of doctors.
Nagma Khalili
PATIENT IDSC
Dentist Communication is the new 'selection criteria' for me to chose my implant doctor and hence I chose this team and glad that I did so. Comparing with my other experiences by far I can say that they had a better insight into prospect and engagement.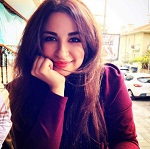 Naheed Sasani
PATIENT IDSC
I can literally say that my implant tooth is better than my God-given teeth. It doesn't collect food, it doesn't hurt, it doesn't need maintenance and I have been eating with it for 12 years now.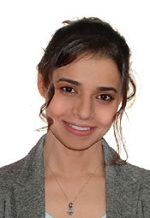 Dr.Sally Issa
ALUMNI IDSC
DSC course is simply exceptional. There are a great effort and passion for this course and it is superbly informative. The surgical cases range from simple to advanced in order to enhance the participants' learning experience.

Dr. Souheil Hussaini is down-to-earth and extremely dedicated to implant dentistry, he is enthusiastic and he encourages the same upbeat attitude from the participants. This prodigious course is a comprehensive surgical learning experience that I would highly recommend.

Tooth Care Dental Centre
Toronto-Canada